Base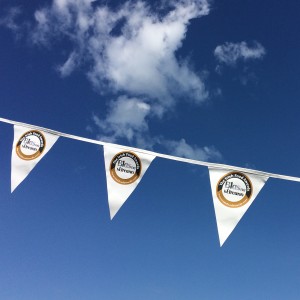 d on the huge success of the 2017 Backyard at Blas we are taking the Backyard on the Road.
The Backyard is a dedicated space for producers to meet their industry colleagues, gain knowledge & find support for their business. View highlights from 2017
Set in a relaxed, informal venue, hot topics are covered with industry leaders and experts in a number of engaging conversation panels followed by Q&As. Throughout the day, attendees have the opportunity to grab a coffee and chat with key people and fellow producers. Lunch is also served.
Upcoming events:
Press-ing Needs – The Seamus Ennis Centre in The Naul, Co Dublin 26th June
Expanding on a successful panel at the inaugural Backyard this event will focus on getting your story straight. If you can't get your story across, you can't sell your product. You need to be able to catch a journalist's attention and know what they are looking for. It is devilishly difficult to get coverage these days but knowing what the media looks for is half the battle. Book online
Speakers on the day include
Alison Cowzer East Coast Bakehouse & The Company of Food
Aoife Carrigy Chairperson of the Irish Food Writer's Guild
Breffni O'Dwyer, Host PR
Gillian Nelis Managing Editor of The Sunday Business Post
Jorris Milne PR Consultant & Food Critic for Belfast Telegraph
Mags Kirwan Goatsbridge Trout
Sharon Noonan, Radio Presenter and Social Media content manager
Airfield Estate 27th June – Think it through – how to get your foot in the door at home & abroad
This event will look at the challenges involved in strategy, from initial meetings with buyers (including how best to prepare and to understand your category) through to the logistical challenges of expanding your delivery network. Book online 
Tickets are limited and priced at €65 (plus Eventbrite booking fee)
The event is suitable for attendees from all aspects of the food and drinks industry and are not limited to entrants in the Blas na hEireann awards
What is the timing of the events?
Both days will begin with refreshments and registration at 9am
Morning panel session from 9.30 – 11am
Refreshments and networking 11 – 11.30am 
Panel session 11.30 – 12.30
Lunch is included and will be using the very best of fresh local produce
Afternoon Panel Sessions beginning at 1.30pm

Both events will finish at approx. 3.30pm to allow for travel time home and we will even make sure you have a coffee to go for the road!
These events are proudly supported by Bord Bia & GS1 Ireland