The Backyard at Blas is back again for 2018!
The Backyard is a dedicated space for producers to meet their industry colleagues, gain knowledge & find support for their business. Set in a relaxed, informal venue, hot topics are covered with industry leaders and experts in a number of engaging conversation panels followed by Q&As. Throughout the day, attendees have the opportunity to grab a coffee and chat with key people and fellow producers. Full line up for this year is yet to be announced but you can view highlights from 2017
Speaking of the renewed partnership between Bank of Ireland and Blas na hÉireann, Liam Sheedy, Director of Munster Bank of Ireland said, "We are delighted to partner with Blas na hEireann to create Backyard at Blas at the Blas na hEireann Irish Food Awards. Serving customers brilliantly and supporting communities to help them thrive is a key priority for Bank of Ireland. Backyard at Blas is an innovative breakout space and networking venue at the Awards. We saw many Irish producers visit the space, negotiate and complete deals. Many also said that they took away valuable lessons from the eight workshops over the two days."
"Bank of Ireland has always played an active role in supporting Irish food businesses. The energy and passion that producers in this sector have for the work they do and the wonderful local Irish products they create is something we are proud to back. These producers source many of their inputs locally, making a significant contribution to the rural economy in Ireland."
2018 Backyard at Blas Line-Up
Conversations in the Backyard

Friday 5th October
1.30pm Slow at Work
Aoife McElwain & Pat Mulcahy in conversation about the topics explored in Aoife's book. After suffering an intense bout of burnout in 2015, Aoife became determined to cultivate a more sustainable approach to her work. Essentially how to slow down and still keep up
2.30pm Online sales
Is it a viable option to sell food and drinks online? Where do you even start? This panel looks at the options for producers to sell online and panellists discuss their successes and failures with the medium. 
3.30pm Financial Planning for Future growth
This panel discusses what questions you should ask when preparing for your business to seek financial assistance, whether that is applying for grant funding, preparing for a credit assessment or making a decision on scaling up.
4.30pm The decision is yours…
It is important to remember that the business is yours and that sometimes the right decision is to say no. This conversation expands on the afternoon's Masterclass with Karen Tyner, Senior Manager at Bord Bia which looks at how to make strategic decisions.
6pm Ethics & Metrics
Dee Laffan interviews the team from London's renowned Borough Market on how they create an energetic and dynamic space for artisan producers whilst also supporting them with a strong business focus. 
Saturday 6th October
10.30 Back to school
Many producers find success by constantly learning, not just from their own experiences but also through engaging with academia. There are very strong benefits and supports out there for producers who take time to work with their academic peers in the industry

11.30 Buyer Basics
When pitching to a buyer there are questions that will arise again and again, regardless of the sector or level you are pitching to. This panel brings together buyers from high end, luxury to large scale retail and from independent stores to food service to discuss the simple basics.
12.30pm It's personal
"Away from the bright lights of award ceremonies and the PR driven world of glossy marketing and social media, running a business can be fraught with challenges. While entrepreneurs and business owners may appear to have it all, they are not immune to the difficulties life can throw at them" The opening lines of Ruth O'Connor's Irish Times interview with Carol Walsh of Chameleon Restaurant starts this conversation on the decisions you make when the business is your own and as such is intertwined into your personal life.

2.30 pm Working with Chefs
For many producers finding a place on a chef's menu can be a turning point in their business. This panel will look at the key points you need to know when approaching a chef, the differences between retail and food service and how to achieve a successful relationship for both parties.

Sunday 7th October
The Backayrd is open from 10am – 12noon for producers who would like to call in for a coffee and a catch up before getting on the road.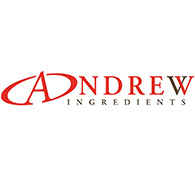 Coffees are once again kindly hosted by Andrew Ingredients.