The Backyard at Blas was back for 2019!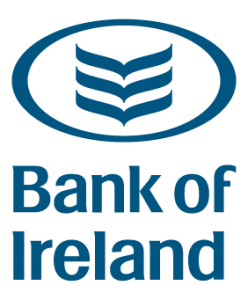 We were delighted to be once again supported by Bank of Ireland in this venue exclusively for finalists.

The conversations were as follows…
Friday 4th
1.00 The power of numbers
A discussion with the leading industry bodies consumer insights teams, discussing the power of market research and consumer insights into their marketing and new product development planning.
2.00 Marketing in your own hands
For so many producers social media can be the first step into marketing their business, it offers a direct connection with your customer and immediate feedback. There are massive opportunities and challenges, this quick masterclass will offer inspiring material, time-saving tips and strategic tools to capitalise on the opportunity and avoid the pitfalls.
3.30 Business Wellbeing & Leadership
Industry experts offer an overview of how to do a quick health check on your business wellbeing.
4.30 Buyer Panel Takeaway
A follow up conversation on the highly anticipated retailer masterclass. This panel will take place directly after the masterclass and pick up on key points from the retailers.
5.30 A story from the beginning…
Producer story from the beginning
Saturday 5th
10.00 What can a conversation spark
We can never underestimate the power of sharing ideas with fellow colleagues in the industry. Sharon Noonan chats with Karen Coakley (Kenmare Foodie) and Patrick Hanlon and Russell James Alford (Gastro Gays) on the support and inspiration that can be gained from simply starting a conversation

11.00 Protecting our heritage foods
Discussion on the importance of heritage foods. A look at the history of our food culture and how producers can work together to protect our heritage
12.00 Chef's Panel
The weekend's headline chefs discussing what a chef looks for when sourcing and how a producer can best prepare to approach them
1.00 Balance between distributors and producers
Discussion on the shift in power between distributors and producers.
Looking at the power of a producers brand and their importance to distributors.
2.00 A producer's place on the menu
Looking at the power of a producer's brand on menu. A discussion between chefs and producers on how to responsibly name check on menus and how producers can protect their brand.

You can see highlights from last year's Backyard at Blas here
Take a little peek at the venue last year in the gallery below.
<iframe allowfullscreen allow="fullscreen" style="border:none;width:100%;height:326px;" src="//e.issuu.com/embed.html?d=backyard_online_draft&hideIssuuLogo=true&showOtherPublicationsAsSuggestions=true&u=irishfoodawards"></iframe>