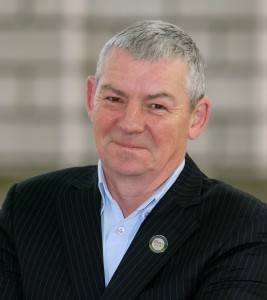 A little while back Artie was invited to contribute to Cara magazine's column, 6 Things I've learned. The advice he shared is very much how Blas na hEireann runs day to day and we thought we would share it with you here…
1 Sharing is caring
I left school on Friday and joined the crew of a fishing trawler the following Sunday evening as a share fisherman. Sharing wasn't so much about the money but about working as a team and sharing the workload, if you didn't do your share then it increased the workload on the rest of the crew. Doing more than your fair share is like saving for the future, so when a time comes and you are overwhelmed by the challenge you face your colleagues are more than willing to ease your burden.
2 R-E-S-P-E-C-T
When you are young you learn self-respect by giving respect to others you gain respect. Although you may not agree with others decisions you should always respect them.
3 Lead from the back
Never ask colleagues to undertake a task that you wouldn't do yourself, when faced with a pile of sh*te be the first to grab a shovel.
4 Maintain your ethos
When Blas was founded it was with 3 goals in mind. Firstly, to recognise the very best of Irish food and drink and reward the producers that made it, Secondly, to create a network of Irish producers who could work together for the common good and lastly, to help the consumers at home and abroad to find the very best of Irish food and drink. When a decision is made at Blas we go back to these 3 goals and make sure that the outcome is in line with them. At Blas we continue to grow, engaging in more and more events, from public showcases to networking and panel discussion events like the Backyard. With each new step we continually check against our 3 objectives, it helps to keep us on track.
5 Lend an ear
Listening to what others have to say is how we learn, by listening you will hear ideas and opinions you may not have considered and be better able decide how to move forward. Listening is hearing a message and should not be confused with receiving an order. So listen, consider and then decide.
6 Family
Lastly but by all means the most important is family, never make a decision until you have considered the impact on the family, yours, your colleagues and the people you deal with on a daily basis. If you make a decision that may have an adverse effect on family then you can be sure it's the wrong one. In times of great difficulty the first ones we reach out to are our families and because we treat them with consideration, care and respect they will always be the first to offer their support.