Savour a Decade of Delicious Dialogue: Sharon Noonan's "Best Possible Taste" Podcast Celebrates exactly 10 years on air this Sunday 8 October 2023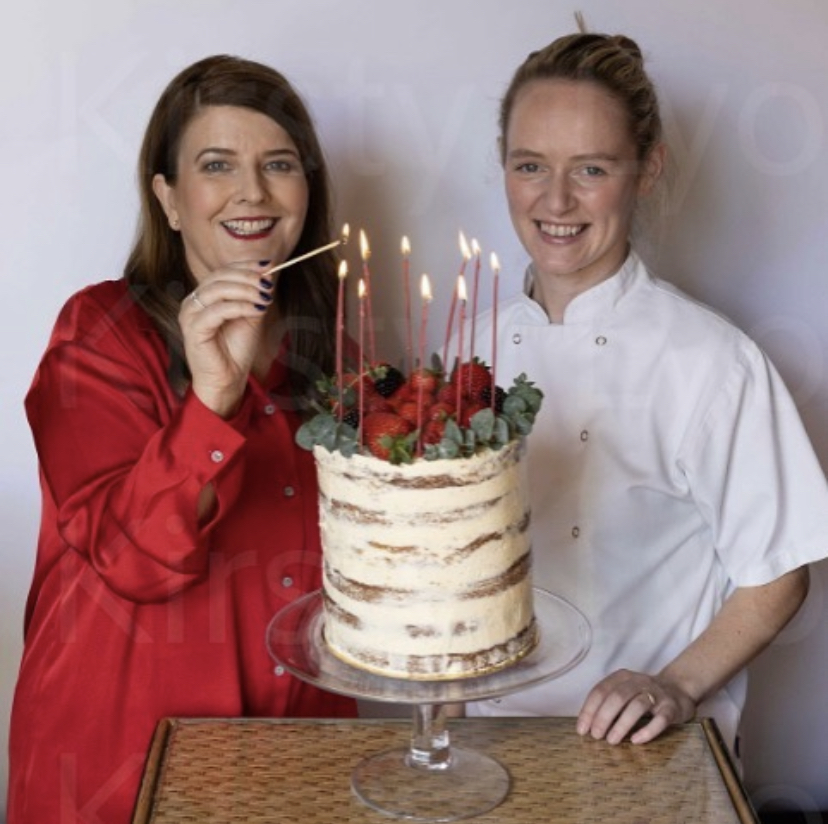 The Best Possible Taste by Sharon Noonan celebrated 10 years on air on Sunday 8 October making it Ireland's longest-running food and drink radio show and podcast and at this year's Blas na hÉireann, The Irish Food Awards in Dingle, Co Kerry the radio presenter found herself in the guest's chair being interviewed by chef and broadcaster Brian McDermott. 
When introducing Sharon, Brian said, "Here at the Blás na hÉireann, The Irish Food Awards in Dingle, it takes a lot of people behind the scenes and the very individual we are going to celebrate, Sharon Noonan, was a part of making that happen.  Sharon is here celebrating 10 years of Best Possible Taste Podcast. I am celebrating one year of listening to podcasts," he joked.
The Donegal chef paid tribute to Sharon's remarkable ability to make her guests feel at ease and praised her for giving food and drink producers a platform to not only share their stories for the first time, but to also gain important media experience. Brian's sentiments were echoed by celebrity chef Neven Maguire who said, "Putting producers' names out there on a podcast like Sharon's and allowing them to share their stories is truly powerful and inspiring."
Originally from Ballymena but now living in Newcastle West, Co Limerick Sharon signed up to do a training course with her local community radio station, West Limerick 102FM in 2013. One of the outputs was to host a programme, which initially horrified Sharon as she was told during a school work experience stint in a radio station that her accent was not suited to the airwaves. She was inspired to create "The Best Possible Taste" after a conversation with UK food and drink broadcaster Nigel Barden. However, it wasn't until a chance meeting with Ballymena's most famous man, Hollywood actor Liam Neeson, that Sharon forged ahead with her idea.
"In 2013 I was on holiday in the US visiting friends. We were invited to a fundraiser for the Irish Arts Centre that was hosted by Liam Neeson. When we were introduced, he told me he went to school with my dad's cousin and I told him that I went to the school where his mum was the dinner lady. During our conversation, I suddenly recalled sending him a fan letter to which he responded with a Christmas card depicting King Kong scaling the Empire State Building to put a star on top. Inside he had written about the importance of following your dreams no matter what."
The audience at the celebrations in Dingle included Sharon's family and friends as well as former Best Possible Taste guests Sally McKenna from the acclaimed McKennas' Guides, award-winning food writer and chair of the Irish Food Writers' Guild, Caroline Hennessy and Kate Ryan, the 2023 Blas na hÉireann Producers' Food Champion who said, "The best thing an interviewer can do is give someone the space to tell their story and Sharon does it incredibly well."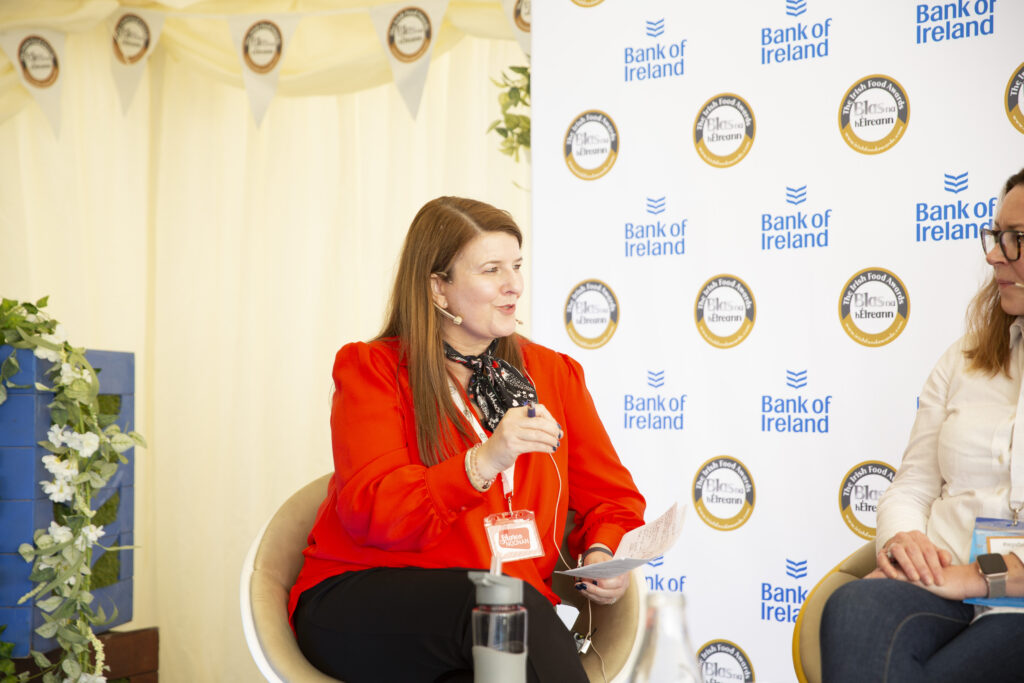 Over the years, Sharon's warm and engaging interviews have featured an impressive array of culinary experts, celebrity chefs, food and drink writers, artisan producers and food enthusiasts. Listeners have enjoyed gaining insights into their journeys, philosophies, and, of course, their favourite recipes. Her dedication to showcasing diverse voices has made the Best Possible Taste podcast a hub of inspiration for and celebration of those who are passionate about Irish food and drink. With over 350 episodes available to listen to online (www.sharonnoonan.com), the radio station where Sharon did her school work experience must be eating their words now!
To take part and/or to listen to interviews with previous guests, please visit www.sharonnoonan.com