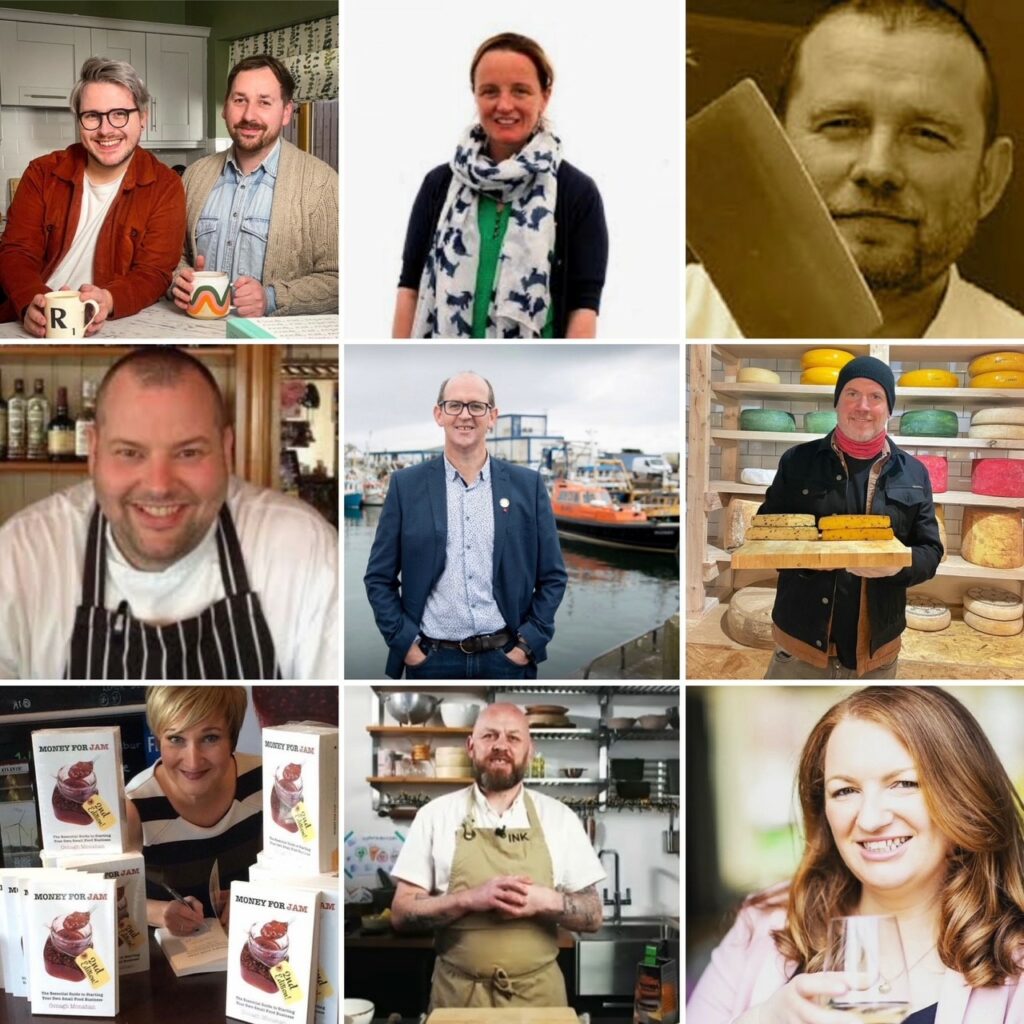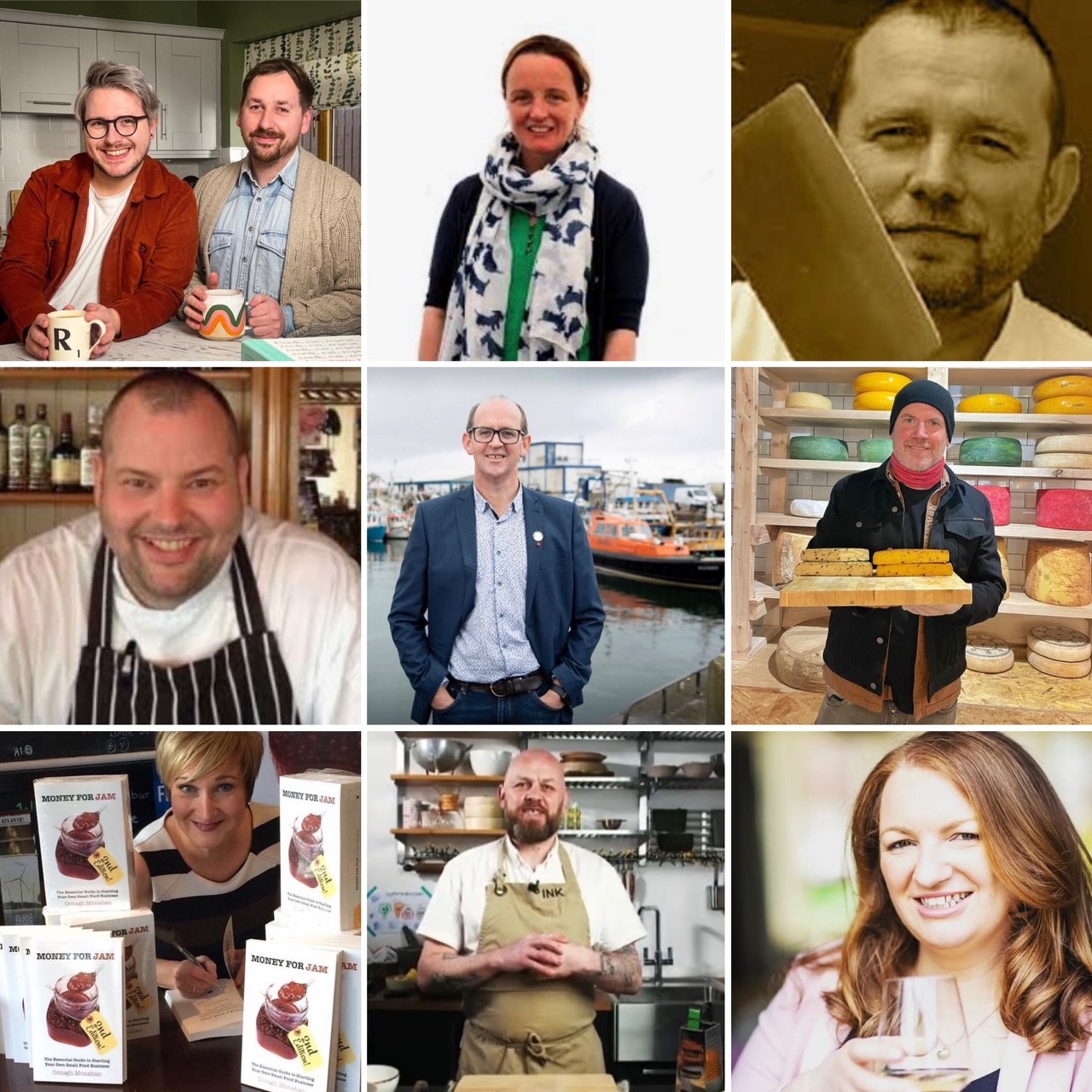 The Backyard at Blas is back with a spring programme of learning, sharing insights, positive chats and conversations.
Who better to hear from than the wonderful bunch of people that producers have told us have been their heroes and supporters.

In 2021 we asked producers' to nominate people who they felt were doing their utmost to support and promote Irish food. It was very clear that local support was invaluable to producers and this was evident in the suggestions that came back from producers. So much so that rather than just one name coming forward from the nominations, they saw a dream team of champions being suggested all across the country who had supported producers in a very tough year.
Brian mcDermott was announced as the overall Producers' Champion alongside a dream team of champions who have supported producers through the past few very tough years. Read more on this here
As we started to plan for Blas 2022, beginning with our spring programme, we couldn't think of anyone else we would rather learn from!

The Backyard at Blas is a space full of positive conversation, learning and support for food & drink producers.
Our spring sessions are open to all producers and are a chance to gain knowledge and find support for your business.

The spring sessions will take place online. We will have a series of talks asking these Irish food champions to share what they see as special, what makes something great in their eyes.

We will be looking at the perspectives of chefs, buyers, writers, distributors, business experts.
The focus will be on sharing with the producers what they can do to be successful in the eyes of the industry.

The sessions are open to all Irish food & drink producers, you can register here.

If you can't make it at the scheduled time you can still register and we will share the recording afterwards
The sessions are free to attend and the online learning has been supported by Taste4Success Skillnet.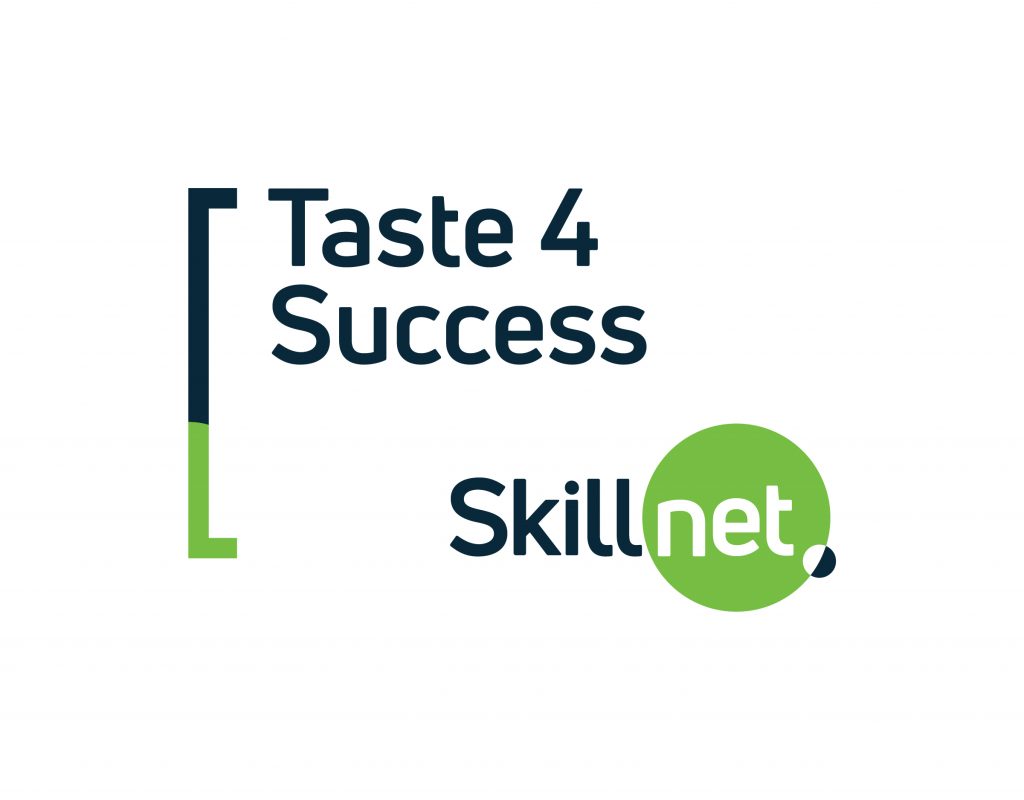 The line up
Please note there are some more to be announced
Monday 7th March
11am – Brian McDermott – Product Development – What are they keys to successful new development

Wednesday 9th March
9.30am – GastroGays – Russell & Patrick chat about what makes successful social media
11am – Conor Spacey – Responsible sourcing in a kitchen
1pm – Ciara Leahy – What makes a great story

Thursday 10th March
10am – Johnny from Indie Fude on working with an independent retailer
12noon – Gaz Smith chats about how to approach a chef

Friday 11th March
9.30am – Sean Hussey, Hussey Fruit & Veg on the challenges of distribution
11am – Oonagh Monahan on the business of food 
12 noon – Joe McNamee chats about introducing a new product to the marketplace: How to directly target both ordinary consumers and also restaurant chefs to build brand recognition

Tuesday 15th March
11am – Olivia Duff from The Boyne Valley Food Series on the importance of a network for food producer, how to work within a network
Register here.