And the winners are….
#Blas2020 Winner Details for seafood categories, terrines & pates
We would like to say thank you to GS1 Ireland for their continued support in the most unusual of times. When it has been more important than ever to celebrate the very best of Irish we have been grateful to do this with their support.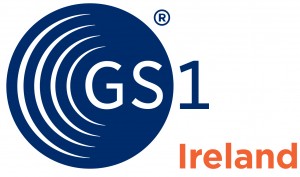 GS1 standards are used by food producers and retailers globally to uniquely identify products, enabling the efficient and accurate visibility and traceability of products throughout the supply chain.
Background to GS1
GS1 is a not-for profit, standards organisation
GS1 is user-led and governed
Watch more
GS1 believes in the power of standards to transform the way we work and live.
We create a common foundation for business by uniquely identifying, accurately capturing and automatically sharing vital information about products, locations and assets.
We enable visibility through the exchange of authentic data.
We empower business to grow and to improve efficiency, safety, security and sustainability.
See how GS 1 helped small producer Rose & Alice get #RetailReady
https://www.gs1ie.org/Blog/Retail-CPG-Blog/Retail-Ready/Being-Retail-Ready-for-Showcase.html
See information from member company Riverview Eggs
https://www.gs1ie.org/About/Our-Members/Riverview-Eggs.html
GS1
GS1 global standards are the most widely used supply chain standards in the world. Over 2 million organisations across the globe use GS1 standards today, to identify, capture and share information about their products, services, locations and assets.
With the support of its user-members, GS1 designs standards that improve the efficiency of supply chains.
The standards can be categorised into 3 groups – standards for identification (numbers), standards for data capture (barcodes and RFID tags) and standards that enable the sharing of data (standards for data structure and quality and electronic messages).
GS1 standards are used in multiple industry sectors including retail, consumer goods, fresh foods, healthcare (hospitals, pharma & medical devices) and transport & logistics.
GS1 Ireland
The principal role of GS1 Ireland is to administer the licencing of GS1 Numbers (e.g. barcodes and other identifiers) to users in Ireland. We offer a range of technical support and educational services to help businesses use and benefits from these standards.
Additional references & resources:
http://www.gs1ie.org/About/What-We-Do/GS1-Documentary.html