You can now order your Blas na hEireann labels direct through our team. Why have we made this change?
One of the main reasons is to use the power of collective purchasing to benefit all producers. You will now be able to order your rolls of labels through us at a flat rate of €8.90 per roll of 1000, even if you are only ordering a small quantity.
Why should you use the labels?
Producers who have applied the labels on pack have seen a measurable impact in sales, find out more here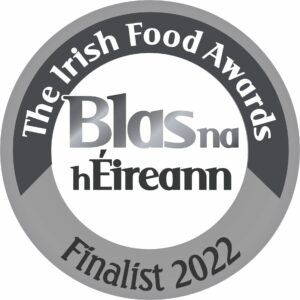 To Order
You can call us on 087 9029329 or email info@irishfoodawards.com
Costings:
€8.90 per 1000 (ex VAT & postage)
Postage Rates:
1 – 2 Rolls @ €4.80
3 – 4 Rolls @ €6.20
5 Rolls or more @ €10.00

Please note that the labels are 25mm in diameter

Please note that for some special orders or older stock there may be a longer lead time, you can contact us for more details.
Special Sale on Older Stock
50% off all older labels in stock – limited time and while stocks last

2019 – Chef's Choice / Best in County / Best in Farmers Market / Finalist / Gold
2018 – Gold / Silver / Bronze / Finalist / Best in County / Best in Farmers Market / Chef's Choice
2017 – Gold / Silver / Bronze / Finalist
2016 – Chef's Choice
2015 – Gold / Silver / Bronze / Finalist

Contact us by email to order – info@irishfoodawards.com