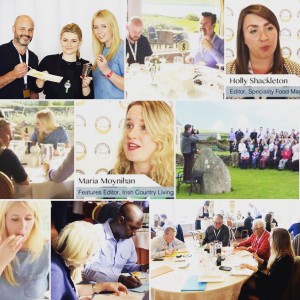 Our Judges
Our judges come from a range of food backgrounds; they are chefs, restaurateurs, academics, journalists, authors, food champions, caterers and enthusiastic home cooks. Retailers with a vested interest or producers who have entered the competition are never involved in the judging process.
Watch a video of behind the scenes at judging in 2016 https://youtu.be/mxLLG4CX80c
Finding the very best
Developed with UCC and the University of Copenhagen our judging process is now recognised as an industry 'gold' standard worldwide. Products entered are blind tasted and competition is extremely tough, and regardless of the number of entries there are only five finalists in each category. Blind tasting means that all packaging and identifying features are removed from products before being presented for judging. This creates a level playing field for products from both large and small producers.
A trusted accreditation and mark of Irish quality
Research has shown that the Blas accreditation has the highest recognition amongst Irish consumers and using the award logo on packs encourages shoppers to buy these products. It is their guarantee of a top quality Irish product