Clodagh Davis of Naturally Cordial was the winner of Best in Farmer's Market for Wexford at the 2015 Blas na hEireann awards reaching the finals this year with two fantastic products, Naturally Cordial Orange and Cranberry & Naturally Cordial Wexford Blackcurrant.
You can find more details on Clodagh and our other winners and finalists in our 2015 directory or you can meet Clodagh at the upcoming Craft Fair at the RDS (4th – 6th Dec) and find the cordial's in Ardkeen Quality Food Store (available online from Ardkeen too! www.ardkeen.com), Avoca, Ballycross Apple Farm, Delgany Food Store, Kate's Farm Shop, Ronan's Full & Plenty, Malone's Fruit Farm, Enniscorthy Farmers Market and in SuperValus from Waterford to Malahide. 

When & why did yo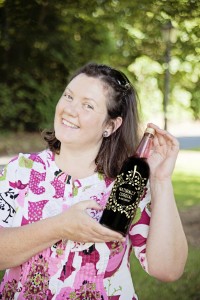 u start your business? 
Naturally Cordial was started in May 2013 after I was made redundant.   I had run a cordial stall at a school Country Market the previous year and had thought at the time,  that as the feedback was so positive, there could be a business in it.  So, when I was made redundant, I thought that was the time to give it a try.
Who is your food inspiration? Darina Allen – slow food made with good, ingredients.
What do you love about your job? Experimenting with new flavours and seeing how customers respond to the cordials.
What is your typical day? No typical day apart from production days and tasting days.
What is your favourite part of the day?  First thing, drinking my coffee and planning the day/week or month ahead.
What was your best day since you started this business? Being totally swamped at the Irish Craft and Design Fair in the RDS last year and knowing for certain that I had a good product.
Where do your ingredients come from?  My blackcurrants come from two farms in Co. Wexford; my raspberries come from Greenhill Fruit Farm in Wexford (my neighbour) and also Clarke's Farm in Meath.  My cranberries come from Slieve Bloom farm in Offaly.
Tell us about the people you work with?  Eileen is the main person I work with.  We met when we were both doing a literacy tutor course and discovered we had both lived in Kenya.  She's an artist and fits our quirky but naturally cordial approach perfectly.  We have great discussions about anything and everything.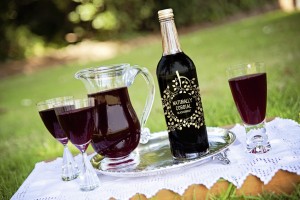 What three words would you use to describe yourself/your business?  Quirky, Naturally Cordial.
What do you do/where do you go when you take time out?  To the Garden!! Or for a swim in the sea –Wexford has such fabulous beaches.
Do you listen to music when you work? Only when I am working alone so I can sing along!  I was listening to Leonard Cohen and Crowded House the other day during production but for doing paperwork Albinoni's Oboe Concerti (Adagios only when I really need to focus).  I like my children's music too such as Imagine Dragons, Green Day, Lumineers
How are you preparing for Christmas at work?  Lots of production –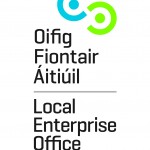 preparing for the  RDS Food Emporium (4th – 6th Dec).  Making loads of Cranberry& Orange cordial.  Secretly hoping I might get time to go to Monart Spa for afternoon tea with Eileen.
What food really represents Christmas to you?  Mince pies with home-made orange & brandy mincemeat – Yum!
What do you think is the key to success? Love your product and make it the best you can.
Best in Farmers Market Wexford was kindly sponsored by Wexford LEO https://www.localenterprise.ie/Wexford/