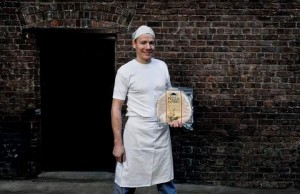 Gianpiero De Vallier of The Artisan Pizza Company first came to Blas na hEireann in Dingle as a finalist in October 2014 and was a bronze winner in that year, returning in 2015 to take home silver. You can fine more details on Gianpiero and his wife Cliona's business on www.pizzadapiero.com or to find out more about his and other winners and finalists you might like to check out our 2015 directory.
When & why did you start your business?
I started the business together with Cliona, my wife, soon after our wedding in the summer of 2007. Until then, I had only made pizza bases for us at home though we had trialled them for a transition year class in the school she was working in at the time, St. Tiernan's. Needless to say, they went down a treat with students and staff. We had always agreed that when the time was right I should open my own bakery selling and sharing the pizzas with the general public, not just family and friends. They were literally too good not to share and we had noticed a big gap in the market for high quality fresh pizza bases. I quit my job and salary, and we just went for it.
We are amazed every day by how much our business has grown from nothing back then, starting with a small personal loan to purchase the basic equipment needed. Having baked all day, Cliona and I would spend the evening or the following early morning delivering the pizzas to the very small number of artisan food shops who were good enough to recognise the quality of the product (and turn a blind eye to the very basic packaging). Since then, Cliona's been lucky enough to have been employed in her present position as Resource teacher at St Andrew's College in Booterstown, who have now very kindly allowed her to take a career break in order to support me in growing the business and to stay at home with our three daughters Julie (5), Maria (4) and Roisin (2). We now employ 8 staff members, stock over 150 shops across Ireland (and growing), and every day receive very thoughtful emails from people not only in Ireland, but across the UK and mainland Europe, requesting that we stock our bases in their local artisan shop.
We have been very lucky in many other ways since the day we got the phone call in July 2007 from SPADE Enterprise Centre in North King Street, offering us a unit to rent on a monthly basis at a very reasonable rate. At that time in Dublin, it was almost impossible to find anything that didn't involve exorbitant rates and long term leasing and the support and assistance provided by the staff at SPADE was exceptional. Very soon after, the Dublin Food Coop market offered us a market stall to sell the baked pizzas which gave us a chance to see how people enjoyed them and importantly, to get their feedback. It was also a great place to make contacts in our early years with people who ran food stores and were looking for new products.
Two years after starting up, we were very fortunate to find a bigger space to rent behind James Lawlor's butchers in Rathmines. Again, James was extremely supportive and couldn't have been more helpful to us at this time of major transition. He put us in touch with Europa Foods distributors and overnight, they took over our daily deliveries. Europa Foods also managed the growing number of stockists on our books. We were only employing one baker at this time and all admin was being done at home, so finding Europa Foods was a major relief for our business and for us personally, as very soon after that, our first baby arrived- Julie.
Tell us about the people you work with?
Since starting we have hired many invaluable staff members who work tirelessly to support and grow our brand and business. Some are Italian, some Polish, some Moldovan and some Irish. We appreciate their hard work, loyalty, and long (often unsocial) hours of dedication throughout the week from Sunday night to Friday evening.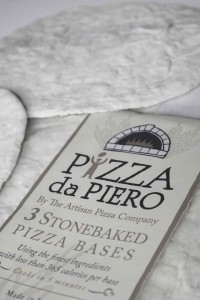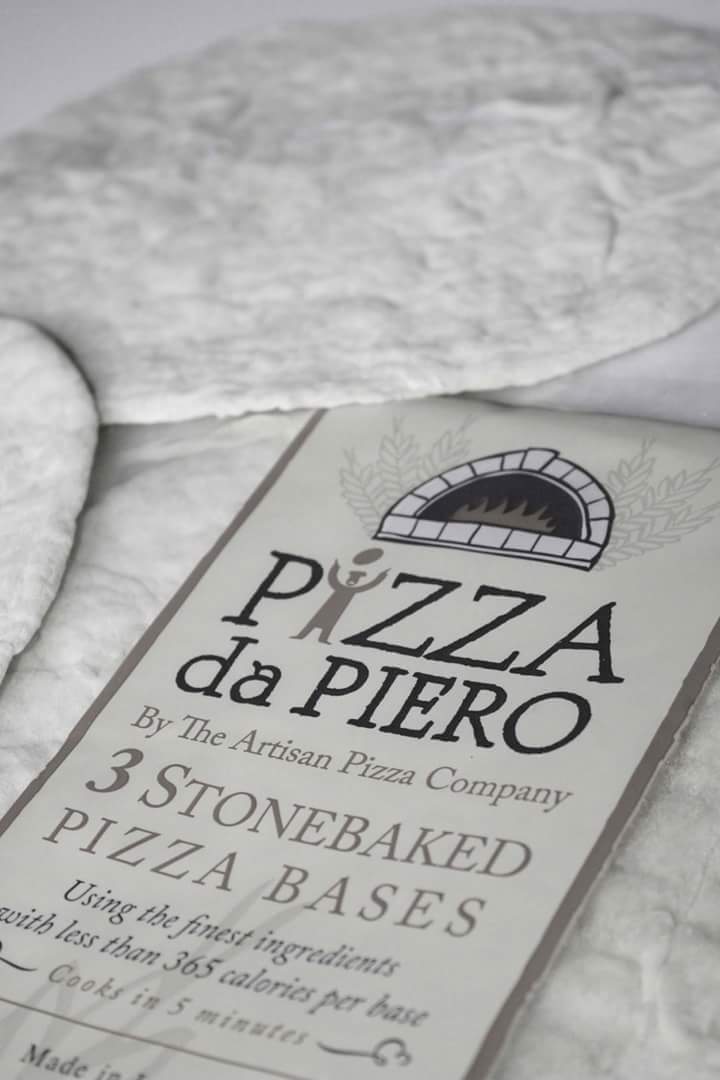 What is your typical day? What is your favourite part of the day?
Usually I'm up at 1am when I start mixing the starters which have been prepared the previous day. I mix them with the key natural ingredients of flour, water, extra virgin olive oil and sea salt, to then become the dough balls that will later rise sufficiently to be flattened into a pizza base. Later in the morning the bases are individually baked on the stone oven and cooled down before packaging. Production is usually complete by the afternoon when the bases are boxed and delivered to our distribution partners Europa Foods. They complete the pizza bases' journey by taking them to each stockist across Leinster and now further afield. I return home from the bakery at about 4pm to my three young daughters who literally cling onto my legs until I fall over with tiredness at about 6pm! This is easily my favourite time of day when I can enjoy time with my family and recover from a long day's work.
What three words would you use to describe yourself/your business?
Traditionalist – especially when it comes to Italian food
Meticulous – about every detail of the production process
Family-oriented – in the old-fashioned Irish/Italian way!
What do you think is the key to success?
Hard to say as there are so many components to feeling a sense of success, but hard work, supportive family and friends, a little bit of luck would definitely contribute in a big way!
What was your best day since you started this business?
For us, one of our key standout moments was in October 2014, having just returned from our first win at Blas na hEireann in Dingle, listening to Marian Finucane. We heard Neven Maguire discuss a Hallowe'en pizza recipe using Pizza da Piero pizza bases. We were amazed to hear how much he loved our pizzas and enthusiastically describe how much his children enjoy making and eating them too. Then we found that Neven published "The Nation's Favourite Food – Fast!" and had written my pizza bases into his recipe with an introductory paragraph describing them as "fantastic", "authentic" and "easy to use". This endorsement has meant so much to us, especially from a chef as acclaimed as he is.
It was thanks to Blas na hEireann Irish Food Awards (for which we won Bronze 2014 and Silver 2015 in the 'Contintental Breads' category) that Neven Maguire discovered our pizza bases and went on to recommend them so much.