Irene's Pip & Pear Baby Food swept the boards at Blas na hEireann in 2014 & 2015, with winners of Gold, Silver & Bronze in the baby food category each year. Since winning at Blas in 2014 Pip & Pear Baby Food is now available in the dairy fridge of over 100 SuperValu stores across the country and also in Carrefour Supermarket stores in Spain.
You can find more details on Irene and our other winners and finalists in our 2015 directory or you can more more details on www.pipandpear.ie
When & why did you start your business?
I love good food and I love to cook so when we had our children I imagined I would cook all my own baby food, but being a busy parent of two, I very quickly discovered that it can be very difficult to juggle all that life throws at you and manage a new baby and work and then another new baby.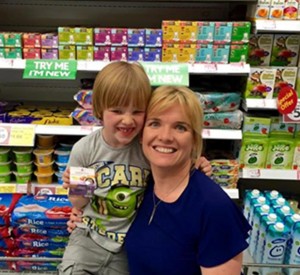 I found it very frustrating and near to impossible to find a healthy alternative to home cooking when I needed it. All I could find was heavily processed long shelf life pouches and jars which didn't look or taste anything like the baby food I was cooking at home, and so the idea for Pip & Pear Chilled Baby Food was born.
I started cooking small batches in 2014 and trialling these with customers of our restaurant No. 9 Café in Waterford, the feedback was brilliant and after winning Gold, Silver and Bronze at the Blas na hEireann Awards we knew we had to keep going and launch the range into the market.
What do you love about your job?
I really enjoy hearing positive feedback from happy parents and babies, this reassures me that we are definitely doing something right!
What was your best day since you started this business?
One of the best day's since we have started is when I brought my son Luca to see Pip & Pear on the shelves of SuperValu for the first time. He was very sweet and took €2 from his pocket and told me he wanted to buy his favourite pot – Banana Blue. I was so proud!
Where do your ingredients come from?
Our Beef, Chicken and Lamb are all 100% Irish and Bord Bia approved which means that we can trace our meat and poultry back to the farm and our Fish is Bord Iascaigh Mhara approved also. All of our fruit and vegetables are 100% organic.
Has there ever been a situation which started out as a negative but turned out for the best?
The creation of our range was one of our biggest barriers, to do what we have done is as technically challenging as food science and food technology gets. It turns out that the simpler and more natural a product you want to make, the harder it becomes. It took time but I knew that our product would stand strong in the market as it is of such high quality and so I felt confident that we could certainly compete with the more established brands.
Has there ever been one single moment which has changed how you look at your business?
Yes there has been many small moments that made us stop and look at things differently. When we first launched we were naturally nervous and hoping that people would relate to our brand and understand the product. Once the feedback from parents began trickling in, we could see that our launch was a success. Parents from all around Ireland were thanking us for creating a product that was just like their own home-cooking; tasty, nutritious and convenient without the guilt.
What do you think is the key to success?
I think the key to success is believing in your idea and having the confidence to create something innovative. It is also very important to ask for advice and learn from other people's experiences in the industry.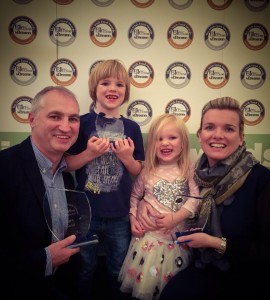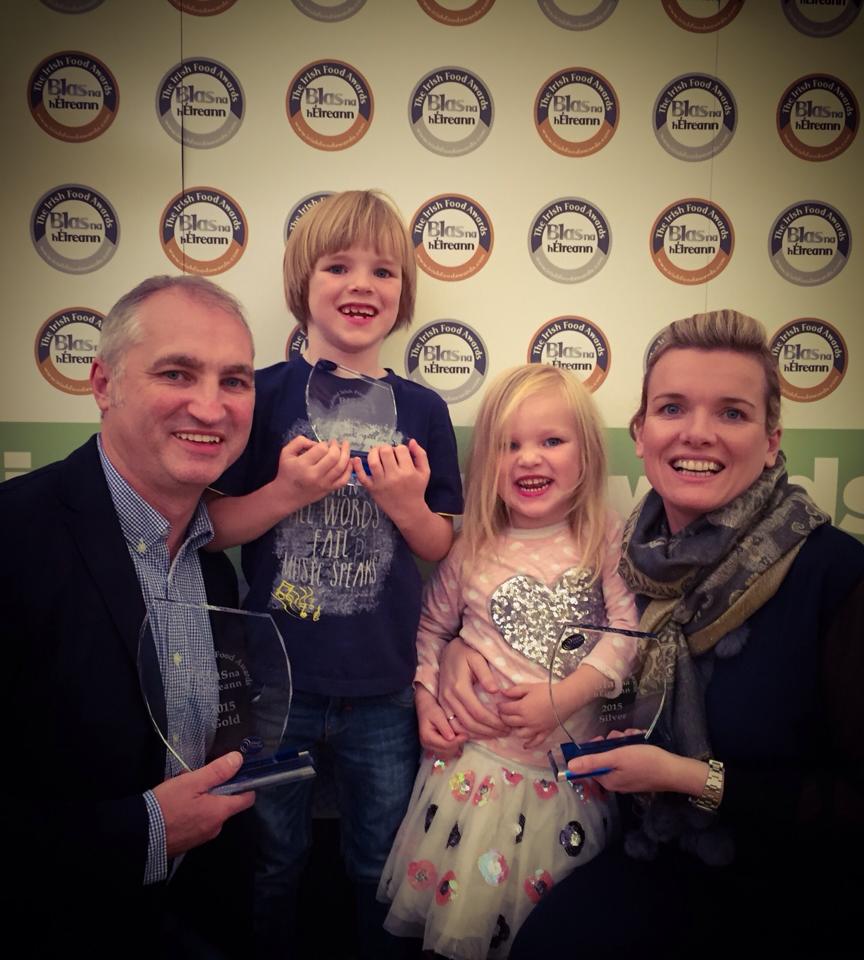 How has winning at Blas made an impact on the business?
Winning Gold, Silver and Bronze at the Blas na hEireann Awards in 2014 was the major turning point for Pip and Pear, these awards gave us the confidence and motivation to launch the range into the market. The Blas na hEireann awards ceremony offers many small producers the platform and opportunity to meet with retailers and this greatly helped us to achieve our listing with SuperValu. We simply couldn't believe it when we swept the boards again at the 2015 awards. Our brand awareness increased dramatically and customers' confidence is automatically gained once they learn that we have won these prestigious awards.
What three words would you use to describe yourself/your business?
Friendly, Creative and Innovative.