Mag Kirwan and her husband Ger are at the centre of the Goatsbridge story. They live on the farm with their family and work together to carry on the proud tradition of purity and sustainability. Each daily catch comes directly from the crystal clear Irish waters of The Little Arrigle and their Smoked Trout Pate was a Gold winner at the 2015 Blas na hEireann awards. You can find their delicious products in major supermarkets around Ireland, specialist shops or even in their own online store.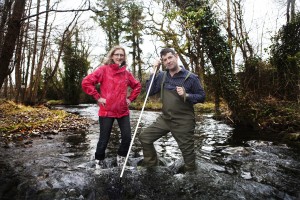 You can find more details on www.goatsbridgetrout.ie or more details on this and our other winners and finalists in our 2015 directory
When & why did you start your business? Established in 1964
Who is your food inspiration?  Pat Whelan and Darina Allen
What do you love about your job? Everything! I do not work as my job is a way of living.
What is your favourite part of the day?  Evening when everyone leaves the office and I can get some real work done .


What was your best day since you started this business?  The day we launched Ireland's first Trout caviar in the Irish market. We trended on twitter, featured in every newspaper and even made the main RTE news.

Where do your ingredients come from?  We produce our fantastic rainbow trout on site

Tell us about the people you work with?  They all have the Goatsbridge Bug. We are building a future for every employee and it is certainly a team effort. We believe it is all about people and encourage all employees to up-skill themselves.

What three words would you use to describe yourself/your business? Dynamic, innovative, sustainable .

What do you think is the key to success? It all starts with the product and people .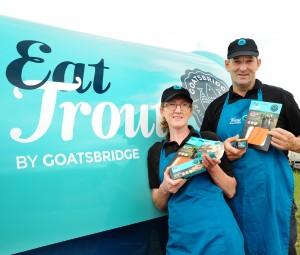 Has there ever been one single moment which has changed how you look at your business?  Yes the day I stood beside our fish ponds having had trout for lunch and asked my fiancée why he was not telling his story. I could see it all very clearly that day and 25 years later we continue to work together to build our dream of making Eat Trout a mainstay on every menu and in every household .

Has there ever been a situation which started out as a negative but turned out for the best? I believe there is a reason for everything and we are turning a negative situation into a positive as we speak. Sometimes a negative issues forces a change that should happen regardless.