Claire from Second Street Bakeshop was a first time entrant, finalist and winner in 2022 with the deliciously moreish sea salt toffee brittle and also the winner of Best Start Up, supported by Bank of Ireland. Although Claire's sweet treats are new to our shores she spent 13 years running a successful baker business in San Francisco, Clairesquares, whose flavours were so popular that Haagen-Daz even chose one of her cookies as a flavour inspiration for an ice-cream in 2015.
At Blas the awards are based on blind tasting, our judges review solely on the food they are tasting, they don't know who has made it or where it is coming from. This blind element is a key part of our judging to allow a level playing field for all. However, once the judging is done we love nothing more than learning all about the producers just like Claire from Second Street Bakeshop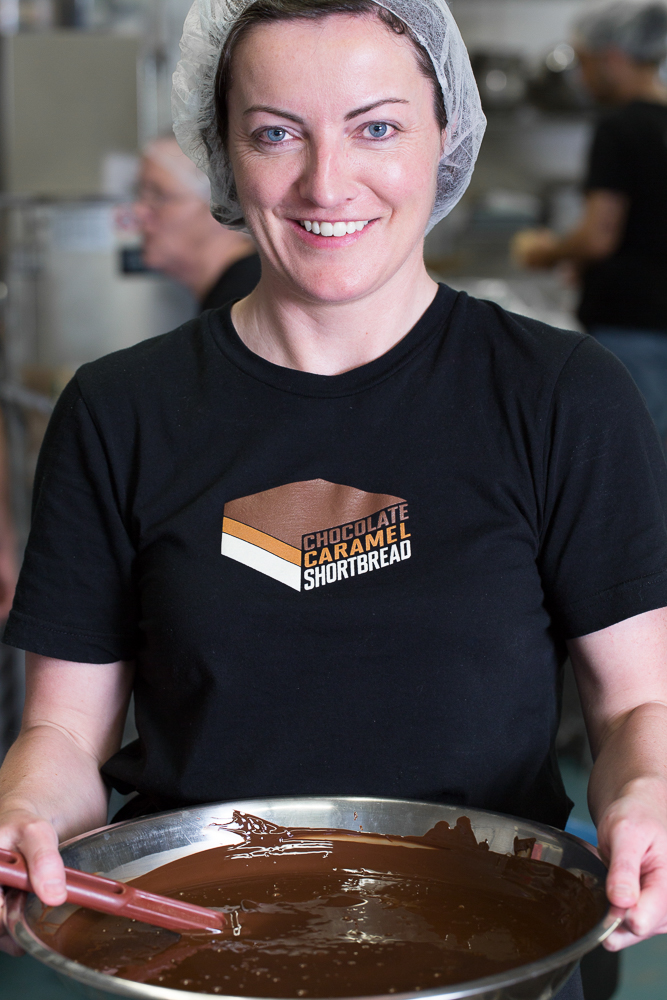 When & why did you start your business?  
I launched the business in September 2021 because I missed being around confectionery and seeing people's faces light up when I would share sweet treats with them. 
Who is your food inspiration? 
Martha Stewart 
What do you love about your job? 
Making candy! I still feel like a kid. 
What is your typical day? 
30 minutes of personal time first thing in the morning, either meditating or yoga, then breakfast, check emails and get going on the day. That can mean attending class at the New Frontiers Program or heading to the kitchen.  
What was your best day since you started your business? 
Winning 2 Blas awards in Dingle! 
Where do your ingredients come from? 
Butter from North Cork Creamery, Chocolate from Belgium, Sea Salt from Achill Island.  
Tell us about the people you work with? 
Currently, I'm on the New Frontiers Program and I share a lot of the day-to-day with other entrepreneurs from varied backgrounds. It keeps things in perspective and breaks up the narrow narrative I sometimes fall into.  
What 3 words would you use to describe yourself/your business?  
3 words that describe the business would be sweet, unique, tasty. 
What do you think is the key to success? 
Never give up. 
Has there been one single moment which has changed how you look at your business? 
I suppose the death of my father a few days before the Blas festival helped me keep things in perspective. Like not getting too stressed out about stuff I have no control over.