A family recipe was the inspiration for Dromod Boxty, just like so many successful Irish producers it comes from a good recipe at the heart and grows from there. Aine Faughan grew up in her family business as it grew and continues to grow from strength to strength.

At Blas the awards are based on blind tasting, our judges review solely on the food they are tasting, they don't know who has made it or where it is coming from. This blind element is a key part of our judging to allow a level playing field for all. However, once the judging is done we love nothing more than learning all about the producers just like Aine at Dromod Boxty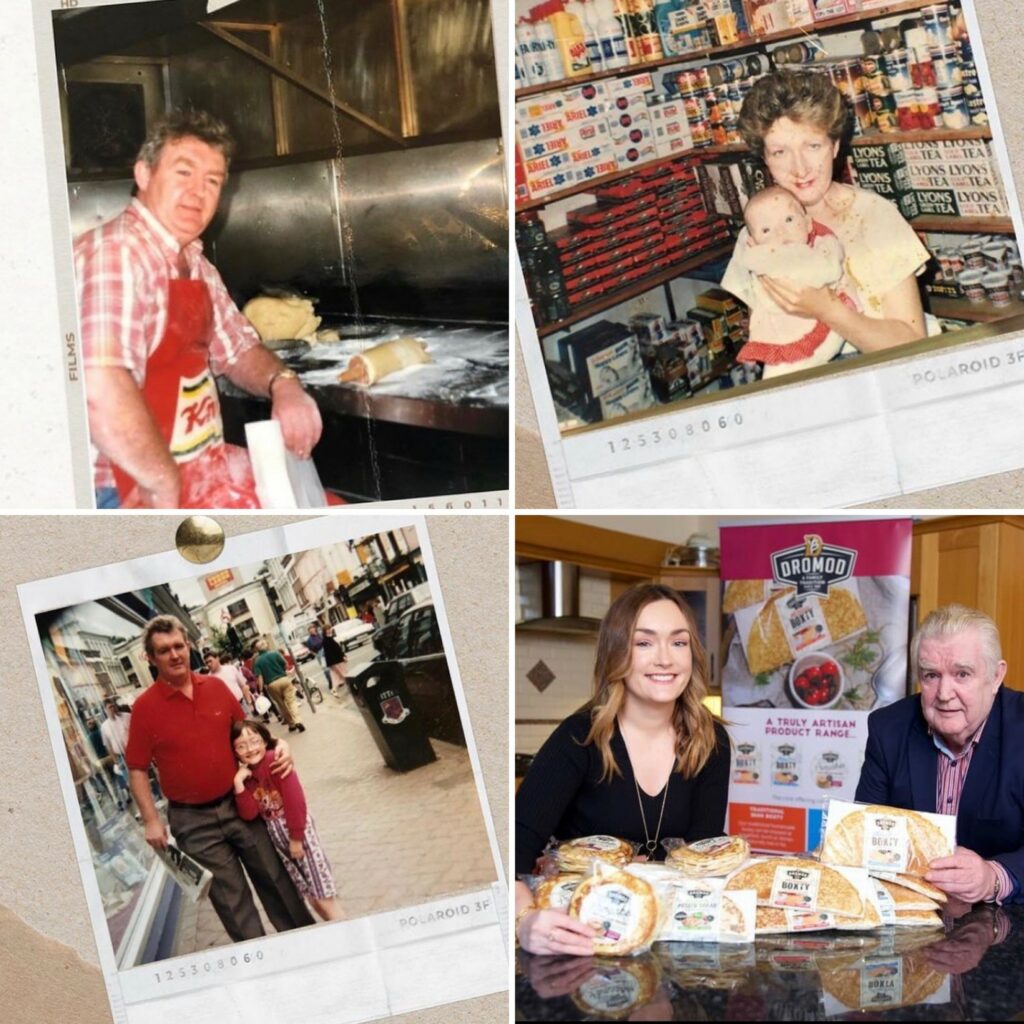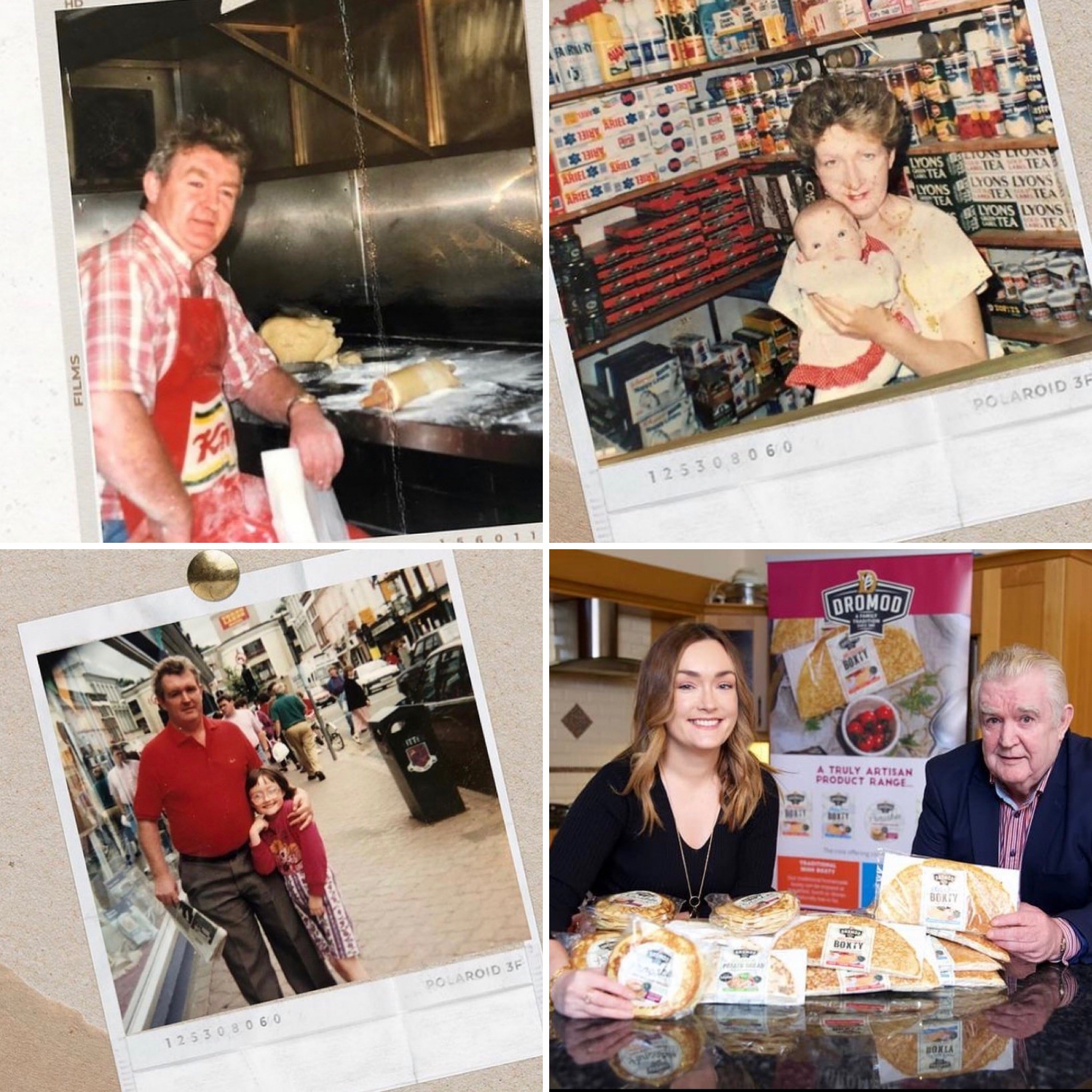 When & why did you start your business? 
My father started making Boxty from my grandmother's recipe and sold it in our local shop. There was such a demand that Dad turned the shop into a bakery in 1990. Over the years the product line has expanded to pancakes, potato bread and gluten-free boxty. Growing up, this business was a huge part of our lives, from helping stick labels on the products to hitting the road with dad on deliveries to the local shops. In 2015 I took over from Dad when ill health struck, taking the reins and bringing Dromod Boxty to the next level. It was a natural step and I was very excited to inject fresh thinking and processes into the business.  
Who is your food inspiration? 
My father – the recipes that he carried through generations have created this fantastic business and will make our heritage products live on for years to come. He is still an unbelievable asset to have in the business, he knows the way each and every product should taste, look and feel as it did when he started the business over 30 years ago.  
What do you love about your job? 
Bringing a traditional family recipe into the homes of people around Ireland to enjoy. Boxty is a huge part of our heritage, a family dish, and being involved in continuing this heritage gives me huge pleasure.  
What is your typical day? 
Dromod Boxty is a fast-paced environment, it is early mornings, meeting with the bakery and management teams. There are always projects on the go while we are building the company and making improvements. A lot of my time is spent on communication and planning with a focus on growing the business. I also love to support and learn from similar businesses so I also spend time engaging with social media which also keeps us up-to-date with relevant changes.  
What was your best day since you started your business? 
Becoming the overall winner in Co Leitrim of National Enterprise Awards 2020 – this was a huge achievement as a woman in business to receive an award at such a level. The LEO has always been a massive support to our company and in a year that proved very difficult for many businesses with Covid, it was a very welcomed recognition that opened up many more opportunities.    
Where do your ingredients come from? 
All our ingredients are sourced from Irish suppliers. We pride our business on making products with the freshest, natural ingredients available. Quality and consistency is key in Dromod Boxty.   
Tell us about the people you work with? 
We have a wonderful team in Dromod Boxty, some of whom have been with us for more than 10 years. Each member of staff brings experience from different areas of business which help us develop as a team with the same business focus in mind. Their skill and attention to detail in making the products are second to none. We still handmake our products, and to have a team that you can fully rely on to meet the high standards expected is immeasurable.  
What 3 words would you use to describe yourself/your business? 
Traditional, family, premium 
What do you think is the key to success? 
Not to take no for an answer, there is always a way around things with an open mind and open communication. 
Has there been one single moment which has changed how you look at your business? 
We were very lucky to be in a position to complete a bakery expansion in 2020. On the 1st-day production was in operation, looking around the new premises, gave me a huge sense of achievement. With planning, teamwork and good direction, anything really is possible in business.