We are  delighted to welcome Priory Press Packaging as a sponsor of the 2017 Blas na hEireann, The Irish Food Awards. Priory Press have developed strong working relationships with previous winners and are proud to be sponsoring the Best Packaging Awards which are presented jointly with our academic partners UCC. 
For the overall judging of Blas na hEireann it is, as always, blind tasted and judged using sensory analysis without any scoring for packaging, marketing or design. However, in addition to the overall competition every entry which is delivered for tasting is also reviewed by the UCC packaging team, who specialise in this area. This is an additional opportunity to be recognised and in a separate judging process the UCC judges are looking for packaging design and innovation, an honour which has been presented by the UCC team, our academic partners, since the very beginning of the Blas na hEireann awards. It is wonderful to welcome Priory Press on board this year to jointly present this award with UCC.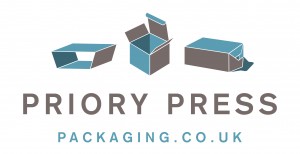 Priory Press Packaging are carton board packaging printers, who provide innovative packaging concepts for a variety of industry sectors. Specialising in printed sleeves and retail boxes for the food industry, the Northern Irish based company has developed a wide portfolio of clientele throughout the UK and Ireland. With over 40 years in the printing industry, their expertise in printing, the finishing services they offer such as window patching, foil blocking and UV varnish, and the quality of the packaging they produce explains why they work so closely with a number of large multiples in the retail trade as well as many small to medium producers.
Their tailored and personal approach to finding the perfect printed carton board packaging solutions for their customers is what sets Priory Press Packaging apart from the rest. Working to tight deadlines, responding to promotional sales, and providing product pitch marketing samples are just some of the reasons they have maintained long term working relationships with customers like Tesco Ireland, Lidl and Aldi, Foods of Athenry, and Unimush to name but a few.
At the start of 2017, Priory Press Packaging were awarded with a Grade AA in BRC accreditation which insists on a high hygiene and safer production environment using BRC compliant board and low migration inks for safer packaging to provide an assured supply chain for food packaging. Located just 20 minutes from Belfast, the company has a full production factory including facilities such as a design studio and photographic kitchen for customers who require full branding and artwork creation.