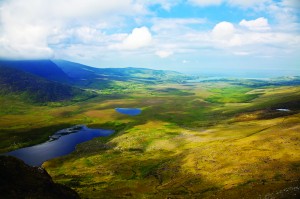 The Blas na hEireann events take place against the backdrop of the Dingle Peninsula Food Festival. The Dingle Peninsula Food Festival is an event which has grown to be one of the most recognised and well attended food events in Ireland.
It is a busy and fun weekend in Dingle and we are delighted that many finalist producers will be making the trip to attend the awards and meet with your colleagues in the food industry as well as the buyers and press that will be joining us on this weekend.
We have reached out through www.dingle-peninsula.ie to ask their members to share their availability and have listed them below. We will continue to update in the run up to the awards
——————————————————————————————————————-
Sites for accommodations
www.stayyna.com (Houses for rent)
---
Available Accommodation:
3 Bedroom Townhouse in Dingle Town (Sleeps 7)
Availability from 2nd to 7th October  
https://www.airbnb.ie/rooms/13657619?location=Dingle%2C%20Ireland&adults=6&children=0&infants=0&guests=6&source_impression_id=p3_1568233178_S6mrS5Mm8Qp2166f
Contact Noreen 0876442744     noreenferris@gmail.com 
---
Self Catering 4 bedroom House in Ventry (8km – 11mins drive)
Contact Nuala Fenton    nualafhome@gmail.com
---
O'Connor's Guesthouse – Cloghane (18.4km – 30mins from Dingle)
4 rooms available on Friday 4th October only
Contact Grainne (066) 713 8113    oconnorscloghane@gmail.com
---
Base
A new stylish boutique hotel, right in the centre of Dingle town
www.basedingle.com
Contact Collette 066-9152284
Visit Inch 
https://www.visitinch.com/
Availability – Twin, Double, Dorm Rooms and a Apartment available
30mins drive from Dingle (26km)
Contact Sharon for more info 066-9158992
Sraid Eoin House 
Family run Guesthouse in the heart of Dingle Town
Double Room available 
Contact Kathleen 066 9151409
straideoinhouse@hotmail.com
https://sraideoinbnb.com/
The Phoenix Restaurant 
B&B, Glamping and Camping Facilites on site.
Location: Castlemaine 40mins (39km) from Dingle 
Contact Lorna Jane Tyther 083-8691722 
Accommodation
'Le Chéile Seaside Cottage' (Self-Catering)
4 bed house
Location: Ballyferriter 15mins drive from Dingle (12km)
Contact Ciaran 087-7905700
ciaranryan5@hotmail.com
---
Brownes Bed & Breakfast 
Family run B&B overlooking Dingle Bay
Location: Milltown (1km from Dingle Town)
Contact Camilla 066-9151259 / 0872289146
brownesbbdingle@gmail.com
Home
23 Ard na Mara – Holiday House 
4 bedroom House (3 night min) in the heart of Dingle
Contact Grainne 087 299 5339
Home
---
Home