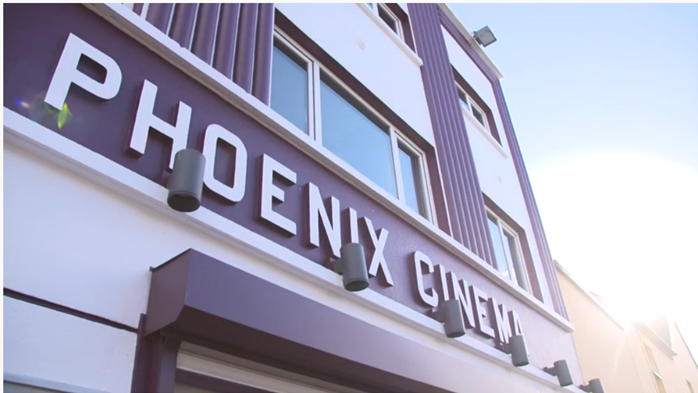 In recent weeks The Phoenix Cinema in Dingle has been on the news quite a bit, the independent family owned cinema is reaching the end of one chapter and a community group in Dingle has been formed with the hope of beginning a new one. Their goal is to purchase the cinema from the Sullivan family and to keep it going both as a cinema but also as a venue, community space and home for arts and culture in Dingle.
If you haven't yet seen or heard any of the news then this interview with Ray D'Arcy and two of the committee members Tor Cotton and Aoife Granville is well worth a listen: Listen here
Since the coverage we have received a couple of lovely calls and messages from producers who have happy memories of collecting their awards in Dingle and wanted to know how they could support.

We have been directing them to the committee site https://www.phoenixdingle.ie/ where there is lots more information as well as a link to donate.
It also got us looking back at videos from the awards presentations and watching this back makes us even more excited to be welcoming everyone back in person to Dingle this year. You can find the videos here
Blas na hÉireann 2018 – awards highlights
Blas na hÉireann 2019 – awards highlights

If you want to know a little about what the cinema means to all of us at Blas personally you can read more here