As a finalist producer for the awards we hope that you will join us for the many exciting events which take place over the weekend which offer you a chance to showcase your product and business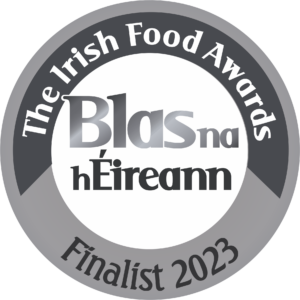 What does being a finalist mean? 
Finalists are the top 5 entries in a category (generally there are just 5 finalists although in some cases if scoring is extremely close there can be more).
The finalist stage has always been a very tough stage to reach, and producers have had success from promoting that they have reached this stage, putting them front and centre in the eyes of trade and press who are watching the finalist results. We will also be publishing a finalist guide which will be shared with buyers and press directly in advance of the awards.
The tasting for this year has been completed, we will be announcing Gold, Silver & Bronze winners during our October awards and in the lead up to the awards all finalists can promote their achievements of reaching this stage. The awards will be announced live during the Awards Weekend in Dingle in the Blas Village and live online on Friday 29th September.
Please get in touch with us if you have questions, you can reach Fallon or Artie by email on info@irishfoodawards.com 
Why should you celebrate being a finalist? 
It means you are amongst the very best in Ireland for what you do, celebrate your hard work! 
Did you know it can have a measurable impact on sales? A survey of past winners showed that 81% had seen an increase in sales after displaying the Blas na hÉireann logo with 28% of those surveyed saying that they saw an increase in sales of over 20%. Find out here what previous finalists had to say! 
Making the most of reaching the finalist stage… 
Connect with us If you use social media please connect with us on Twitter @BlasNahEireann, Facebook and Instagram. We will be sharing the most up to date news here and are always happy to share your news too. If you are sharing the news of your success please tag us in so that we can share on your behalf too, please use the hashtag #Blas2023
Our events are back in person! Will you be joining us?  
Over the past 16 years the Blas weekend has become a key event in the Irish food industry's calendar. We know that life and work is busy and it can be tricky to take time out but we would encourage all of our finalists to attend the events in Dingle. Attending in person will give you a chance to
Celebrate with your fellow finalists
Meet buyers, industry & press who are coming to Dingle to look for the very best of Irish
Take part in our Blas backyard which has inspiring and informative speakers and panels
Congratulations again on reaching this stage, this is a fantastic achievement and mark of success. Thank you in advance for taking the time to prepare ahead of the event, we do appreciate that some of the above tasks will take a little time but hope that you will understand that a little extra preparation at this point will help you to make the very most out of reaching the finalist stage.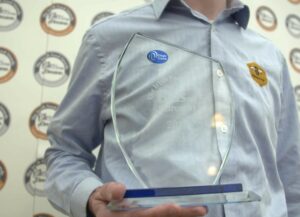 In the meantime if you have any questions we will be happy to help, you can reach us on info@irishfoodawards.com or call us on 087 9029329
The Blas Village is located on Green St at the very heart of Dingle. There is no parking on site. Please remember that this is a very busy weekend in Dingle and town centre parking is limited. Please use parking on the outskirts of town and come to The Blas Village on foot. The town is small and easy to navigate on foot and the weekend is social!
Timings
The awards presentations will be made across 8 sessions, beginning from 10.30am and running through to 6.30pm. Throughout the day The Marquee & The Backyard at Blas will be open as networking areas. Check the timings for your category presentation. Family & Friends are welcome but please be sure to RSVP so we can plan.
Dingle Food Festival
Outside of the official Blas na hÉireann events there are many other fantastic opportunities to meet with producers, buyers and journalists. The Dingle Food Festival is an event which has grown to be one of the most recognised and well attended food events in Ireland. The festival will include a series of 70+ Taste Trail, cookery demonstrations, wine tastings, food related workshops, a foraging walk and a fantastic food market. www.dinglefood.com